Most processes in Automation Workshop are logged as Events. An Event can provide information on process start and completion. Event codes indicate whether the operations have finished successfully, had some problem or failed.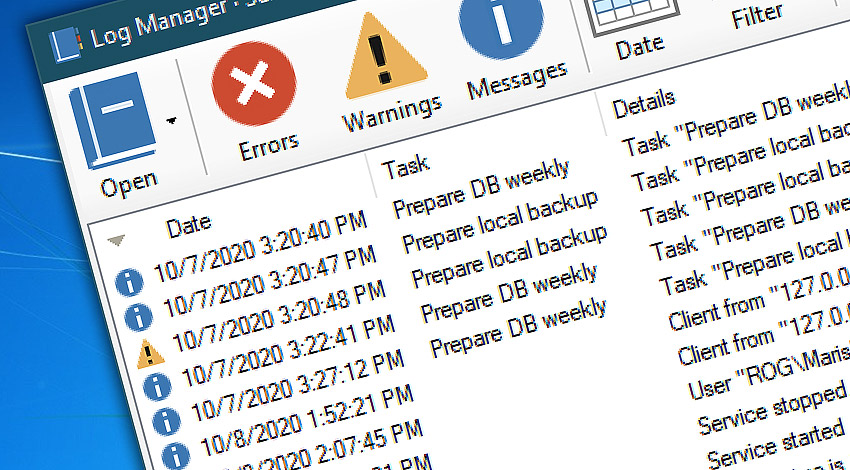 Event ID
Events occur when using Automation Workshop. These events are triggered both by graphical user interface and automatic Task execution.
Log Manager
Log Manager can really boast its logging capacities. Besides of log pane readily available in Automation Workshop manager interface, there are also options for logging data from particular Task or group of Tasks as well as common log. From most general data to most detailed debug information—it all can be stored according to specified logging level.
1,514,335
We're growing fast. Thank you!
Your PC automated!
Recent news
March 16, 2021
Automation Workshop Free Edition v4.6.0 adds an addtional SFTP authentication options.
November 17, 2020
Automation Workshop Free Edition v4.5.1 fixes the UI bug in Input dialog Action.
November 12, 2020
Automation Workshop Free Edition v4.5.0 introduces new TLS options. Fixes specific Service, emailing, and SFTP issues. More improvements.
The easiest automation software product I have ever used. It is so stable and easy to use.—William G.
Last updated: March 16, 2021
Jul 30, 2021 · 21:56

0.003
·
0.000

0.6 · 3.8