Comment Action allows to insert comment notes directly in Task that describes the design specifics or can later remind the Task design. Comments can also be retrieved by other Actions.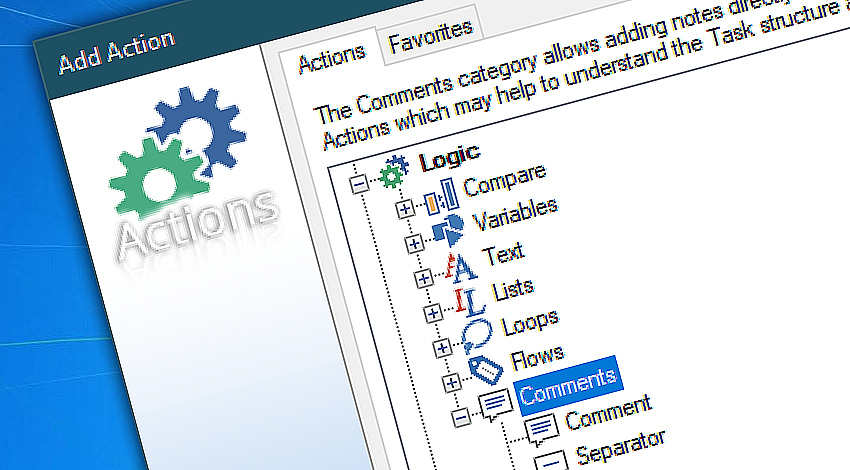 Comment is a passive action that allows user to make remarks directly within the Task to remember its structure, design or parameters. Comment contents, though, can be retrieved by following actions.
Even more help…
See more detailed information about comments:
Comment · put comment directly in workflow.
1,090,404
We're growing fast. Thank you!
Best
in class!
Recent news
January 18, 2019
Automation Workshop Free Edition v3.1.0 now fully supports Windows Server 2019. Includes many UX and UI improvements.
August 09, 2018
Automation Workshop Free Edition v3.0.0 introduces 18 new Actions in 4 categories. Numerous Action, UI and usability improvements.
May 20, 2017
Automation Workshop Free Edition v2.4.1 improves Operations manager with automatic critical value highlighting.
Automation Workshop is both free and priceless at the same time.—Tete A.
Last updated: January 18, 2019
Feb 20, 2019 · 16:12

0.004
·
0.000

0.4 · 3.9