Event Details displays the full details of events in Automation Workshop and provides a quick link to knowledge base chapter with comprehensive relevant information.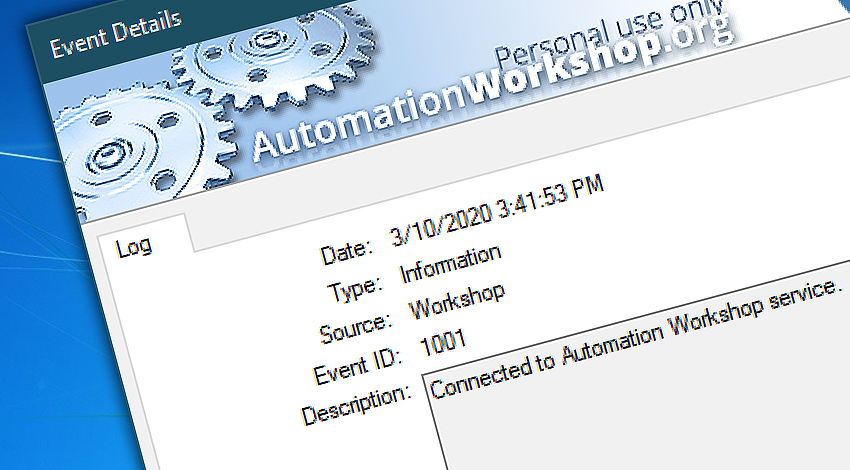 Automation Workshop logs its performance in Error Events, Warning Events and Information Events.
Highlights…
Event Details allows to quickly and easily analyze Automation Workshop individual events, see their type, source, ID and description.
See event type, source and ID.
Click through recent events to see their details.
Find event information in online knowledge base.
More help…
Visit detailed online help knowledge base:
1,729,583
We're growing fast. Thank you!
Best
of the best!
Recent news
November 29, 2021
Automation Workshop Free Edition v5.5.0 includes Google Cloud Storage and DigitalOcean Spaces support. Numerous UI & UX improvements.
November 26, 2021
Automation Workshop Free Edition v5.2.0 fixes the listing option both for the List Files and the List Remote Files Actions.
August 12, 2021
Automation Workshop Free Edition v5.1.1 updates a networking engine for Cloud & FTP communication.
Automation Workshop is performing brilliantly. After a while you just forget it's there.—Anthony G.
Last updated: November 29, 2021
May 17, 2022 · 09:45

0.004
·
0.000

0.6 · 3.8