Event Details displays the full details of events in Automation Workshop and provides a quick link to knowledge base chapter with comprehensive relevant information.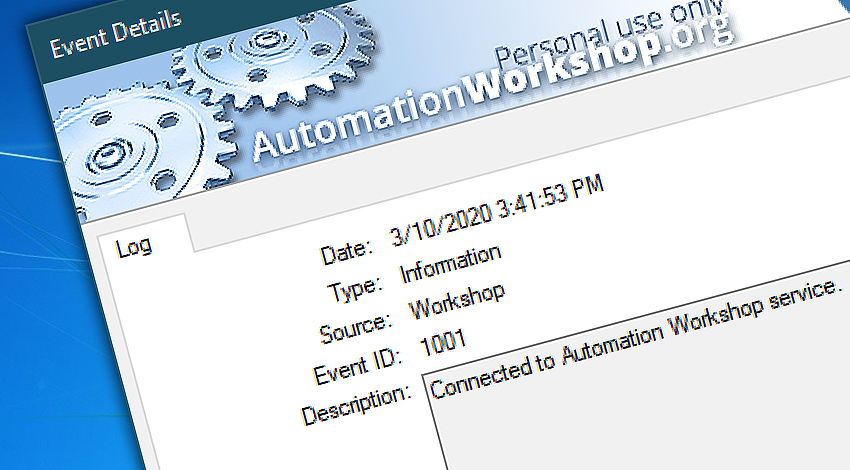 Automation Workshop logs its performance in Error Events, Warning Events and Information Events.
Highlights…
Event Details allows to quickly and easily analyze Automation Workshop individual events, see their type, source, ID and description.
See event type, source and ID.
Click through recent events to see their details.
Find event information in online knowledge base.
More help…
Visit detailed online help knowledge base:
1,057,969
We're growing fast. Thank you!
Best
of the best!
Recent news
August 9, 2018
Automation Workshop Free Edition v3.0.0 introduces 18 new Actions in 4 categories. Numerous Action, UI and usability improvements.
May 20, 2017
Automation Workshop Free Edition v2.4.1 improves Operations manager with automatic critical value highlighting.
Apr 9, 2017
Automation Workshop Free Edition v2.4.0 with Operations Manager. Full support for Windows 10 and Windows Server 2016.
For the first time, I have full control over the entire computer automation!—Jeff B.
Last updated: August 9, 2018
Dec 14, 2018 · 11:44

0.006
·
0.000

0.3 · 3.9